Featured Fencer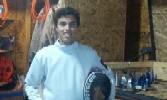 Mateo Alonso - Our Spanish exchange student works hard at perfecting skills and tactics to be ready for competitions when he returns home.
Read More
Want to stay current with BSFA news and info OR access Student Homework and Parent Guidlines? "Like" us on

Cool Stuff!
Schedule & Events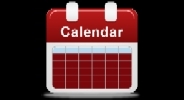 News


Your source for all things new in the local fencing world




We have a new schedule!

Beginning the week of 4/12/15, our schedule will change to Tuesdays & Thursdays from 6:00 to 8:00 pm and Saturdays from 11:00 am to 1:00 pm. (except we will be closed 4/18 to attend divisionals in Bozeman).

New facebook news feed!

We've added a new feed of our facebook page here on our website. Much of the day-to-day club information is handled through our facebook page which can be a problem for those who don't frequent facebook. Now you can access the facebook news feed right here!

We've moved!

Our club has moved to a fantastic new space in the old Granny's Attic building at 2804 Minnesota Ave. in downtow Billings. Entry is through the side door, near the rear of the building, on South Broadway.

New Website Design!

Check out our new design

USA Fencing Rule Changes

March 1st, 2014 ushered in some interesting rule changes to bring USA Fencing in line with some recent FIE (Federation Internationale D'Escrime) rule changes. The most interesting of which are: removal of the 15 seconds without blade contact from the non-combativity rule, simple corps a corps in foil and sabre are no longer infractions, a beat to the forte of an opponent's blade in foil is to be considered a parry by the opponent, new bout order in pools of 6 & 7, and explicitly stating that throwing of a mask is a black card offence. Read the f.net article for all of the new changes.