Featured Fencer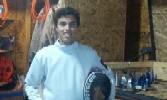 Mateo Alonso - Our Spanish exchange student works hard at perfecting skills and tactics to be ready for competitions when he returns home.
Read More
Want to stay current with BSFA news and info OR access Student Homework and Parent Guidlines? "Like" us on

Cool Stuff!
Schedule & Events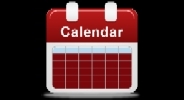 What's Great About Fencing?


Our members tell us what they like about this sport




Abbey Saberhagen - Parent

As a new to fencing parent, I am pleased to find at Big Sky Fencing Association (BSFA) excellent instructors who work tirelessly with the Club's students. All of the instructing staff members at BSFA are knowledgeable, encouraging, and more than enthusiastic about going above and beyond in their coaching of my son. In addition to these positive aspects of the Club I am overjoyed to have finally found 'that thing' my 14 year old son loves. He is always exuberant at the end of both Intermediate Classes and Open Fencing Sessions, even on those days that he may have gone to class lacking energy or after a long day at school. He has gained confidence in himself. Also I see him developing a courageous willingness to try unfamiliar and potentially challenging activities. When he has succeeded in these new endeavors his self-esteem grows, and in the times he has not done as well as he'd have liked his character has gained fortitude and stamina to 'pick himself up', evaluate what he might do differently next time, and try again. Thank you BSFA!!

Evan Stafford - Fencer

I enjoy the problem-solving aspect of fencing the most. I've always loved thought-intensive puzzles and games, and fencing a tough opponent is in many ways like solving a puzzle. It requires you to do a lot of thinking on your feet, and sometimes you need to be clever and think outside the box to get around your opponents defenses. It's challenging, but being able to outwit a tough opponent and score a really nice touch is a tremendously thrilling experience. No other sport I've played has been able to replicate that feeling.

Fencing was also an important part of my time in college. I fenced on my school's NCAA Division III team which both allowed me to fence a variety of highly skilled fencers and gave me a community I could be a part of. Many fencers that compete internationally are college-age, and of those that are, most fence on their schools' teams, so since the fencing community is relatively small, it's not unheard of for fencers on Division III teams to go up against starters on Division I teams or even olympians. Fencing for my team was a great opportunity, and something I'm very glad I was able to do.